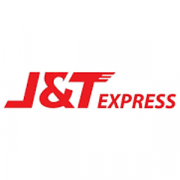 About J&T Express Singapore
J&T Express is a premium tech-based logistics organization established in 2015. It has rapidly propagated in the Southeast Asia continent with a one-stop express courier delivery as its primary business motive.
In Singapore, this company provides a wide array of eCommerce cargo solutions catered to leading eBusinesses on portals like Zalora, such as last-mile delivery, sales channel management, fulfillment, and international delivery.
How to track the J&T Express Singapore package?
To trace your package, you need a given package tracking number to check the current location of your shipment.
For quick tracking, follow these steps:
In the search bar of the page, enter your J&T Express tracking number
Hit the search button
View the status of your package
What does the J&T Express Singapore track number look like?
The tracking number generally starts with JT. As an example, the tracking number will be:
JT43326470943122

JT43326470943121

JT43326470943120
Where Do I Find My Tracking Number?
The J&T tracking number can be found on the bill of lading under the barcode.
How to track the J&T Express Singapore package without a tracking number?
It is impossible to track a parcel without a tracking number.
J&T Singapore Service
This service provider offers multiple services for businesses, for example — to the sellers on Lazada and Shopee. Its motto is to work together and in an empowering way to uplift eCommerce and beyond. Hence, it provides international delivery, fulfillment and warehousing, sales channel management, and last-mile delivery.
Here you can count on your packages being delivered to your doorstep. Moreover, its massive fleet of delivery vehicles is fixed up with an automated machine that can deal with 100,000 parcels a day.
Fulfillment & Warehousing
J&T Express can delight its customers by providing 4-hours, one-stop, limitless potential of express delivery service. So, you can quickly expect credible 4-hours, which are served with utmost priority.
You need to pay only the charge per weight. So, no worries about hidden costs! Moreover, customers may also expect tech-powered API integrations and superior customer care.
International Delivery
Customers often need quick delivery of their parcels so that J&T Express Singapore can schedule deliveries in any part of the world. So, you can embark on your infinite growth cross border to unleash your online business globally.
You will get a priority service at a very economical charge of $4.99 with great cross-border delivery solutions. Therefore, it has successfully delivered parcels to over 220 countries at one-stop eCommerce solutions and a meager budget of $4.
Last-Mile Delivery
J&T Express is here to get your packages to customer's doorsteps by its super-fast delivery speed. So, businesses like food-related e-commerce service providers can opt for this facility.
Sales Channel Management
You don't need to spend hours manually adding items to your site. Its devoted team of professionals can handle e-commerce delivery effectively, ranging from product listings, pricing, and descriptions to cross-check all your online platforms.
How long do J&T Express Singapore deliveries take?
J&T Express Singapore deliveries take 1 - 5 days to reach your doorstep.
Local Shipping
Local Shipping Rate via J&T Express (Within Singapore)
Flat Rate - SGD 2.00
Delivery Lead Time: 1 to 3 working days
International Shipping
International Shipping Rate via J&T Express
Flat Rate - SGD 6.00
Delivery Lead Time: 3 to 5 working days
How does J&T Express Singapore deliver?
J&T mainly completes all the deliveries from Monday to Saturday from 9 am to 10 pm.
J&T Express Contacts Singapore
Head Office: 5 Tampines North Drive 5, #05-00 Reebonz Building Singapore 528548